PiezoWave™ and MyACT therapy PAIN TREATMENT

All treatments are done in private, comfortable rooms. We pride ourselves in providing a non-clinical, at-home feel to our space.
What you need to know about PiezoWave™ treatment.
Prior to using the machine we have an evaluation session, which can be followed with treatment. The evaluation typically lasts 30 minutes and treatment of one area takes 20-30 minutes. 
Five is the average amount of sessions for extended pain relief, although clients have experienced extended pain relief with one or two sessions.
Treatment pain levels are mild – you will feel a toothache-like or "zappy" sensation. We adjust the intensity of the treatment to your comfort level.
This treatment is not covered by insurance.
MyACT treats pain resulting from
Myofascial dysfunction
Tendinopathy
Trigger Points
Repetitive Stress Injuries
Enthesopathy
Soft Tissue Strains
PiezoWave™ and MyACT therapy benefits. 
By working with the patient, the PiezoWave™ locates the problem areas.
It is diagnostic as well as a pain treatment.
Patients often experience a significant reduction in pain in one session.
The pain relief is lasting.
Non-invasive pain treatment.
Reduces the need for Drugs or Surgery to address pain.
We can treat myofascial pain in most of the body.
The MyAct modality targets tissue at varying depths to compress and manipulate tissue.
We are happy to do a free assessment to help you determine if physical therapy is right for you. Learn more about how we can help – please click above on Free Consultation.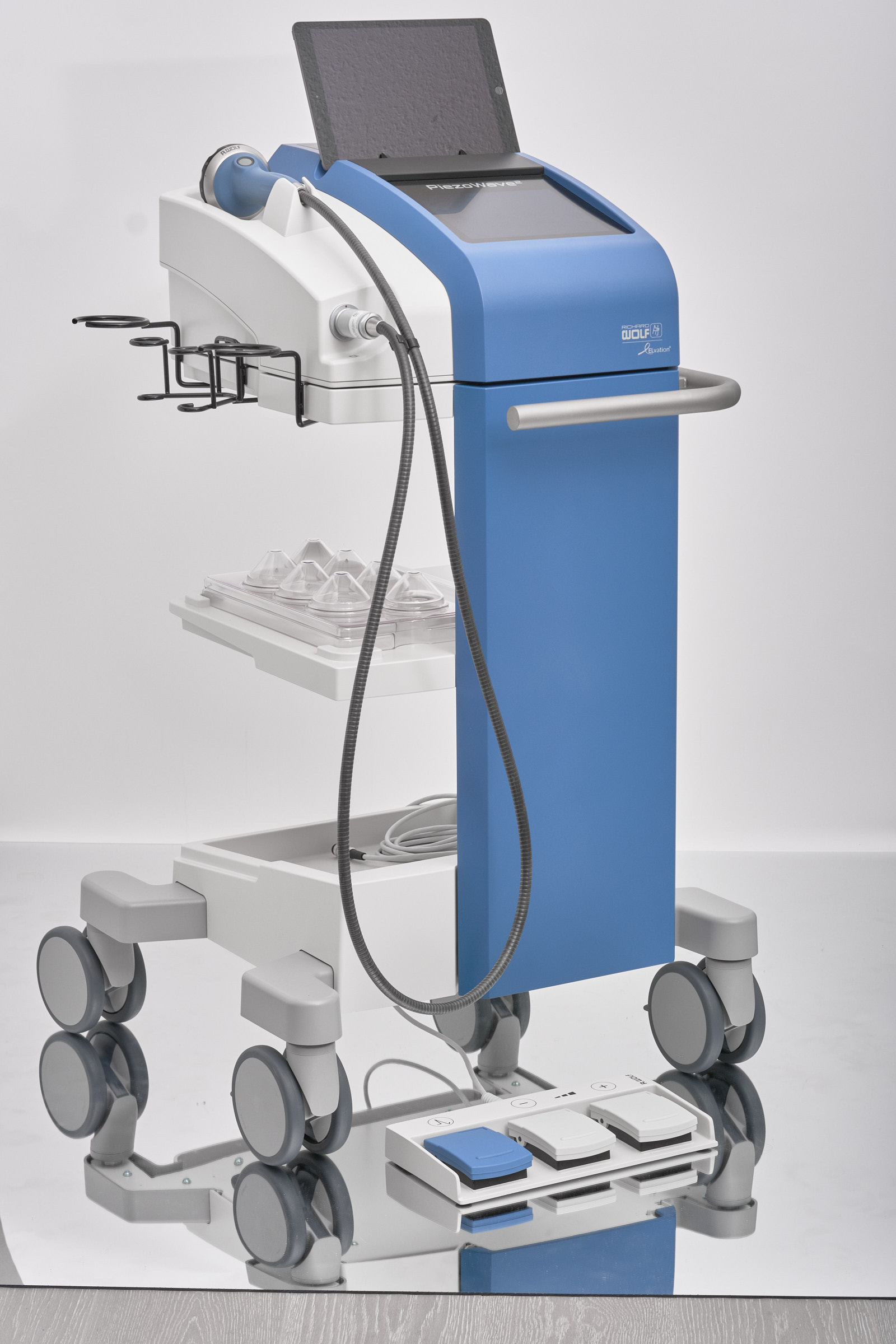 We can help
you

with
Orthopedic injuries
Sports injuries
MDT (Mechanical Diagnostic Treatment – spinal disc injuries)
Pelvic Health for Women and Men (see blog)
Body Rolling (see blog)
Dry Needling
Craniosacral Therapy
Mindfulness training
Post-surgical rehabilitation
Gait analysis/custom foot orthotics
Nutritional support
Spinal mobilization/manipulation
Soft tissue treatments

Massage
Myofascial release techniques
Negative Pressure Therapy (Cupping)
Scar mobilization
IASTYM (Augmented soft tissue mobilization, ie "torture with tools!")

BECAUSE RELIEF MATTERS AND
adventure

AWAITS
Our Mission
Deliver evidence-based, quality physical therapy services to you in a caring, positive environment.
Teach you about your condition and provide appropriate education, self-care strategies, and tools to manage your symptoms after discharge.
Treat you as a whole person, taking into account your individual needs and tailoring your treatment accordingly.
18019 SW Lower Boones Ferry Rd
Tigard, OR 97224
Monday – Thursday: 8 am – 8 pm
Friday: 8 am – 7 pm